P is for Penguin – Animal Alphabet Free Coloring Page
A penguin loves to swim and play,
In cold waters, it spends the day,
With flippers to help it glide,
It's a bird that loves to slide!
Did you know?
Did you know that penguins are exceptional swimmers, but they can't fly? These charismatic birds have evolved to be expert divers, using their wings to 'fly' through the water in search of fish and other marine prey. Penguins are found in the Southern Hemisphere, from the freezing waters of Antarctica to the coasts of South America and Africa. They have a strong sense of community and huddle together to stay warm in harsh climates.
Penguin on the free coloring page and poster.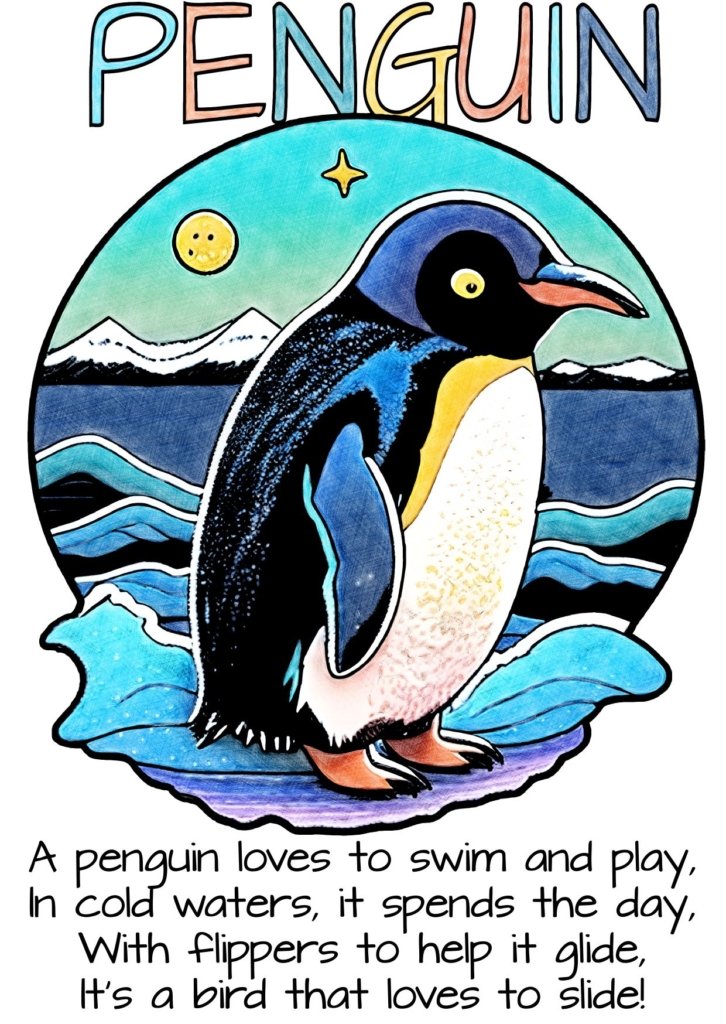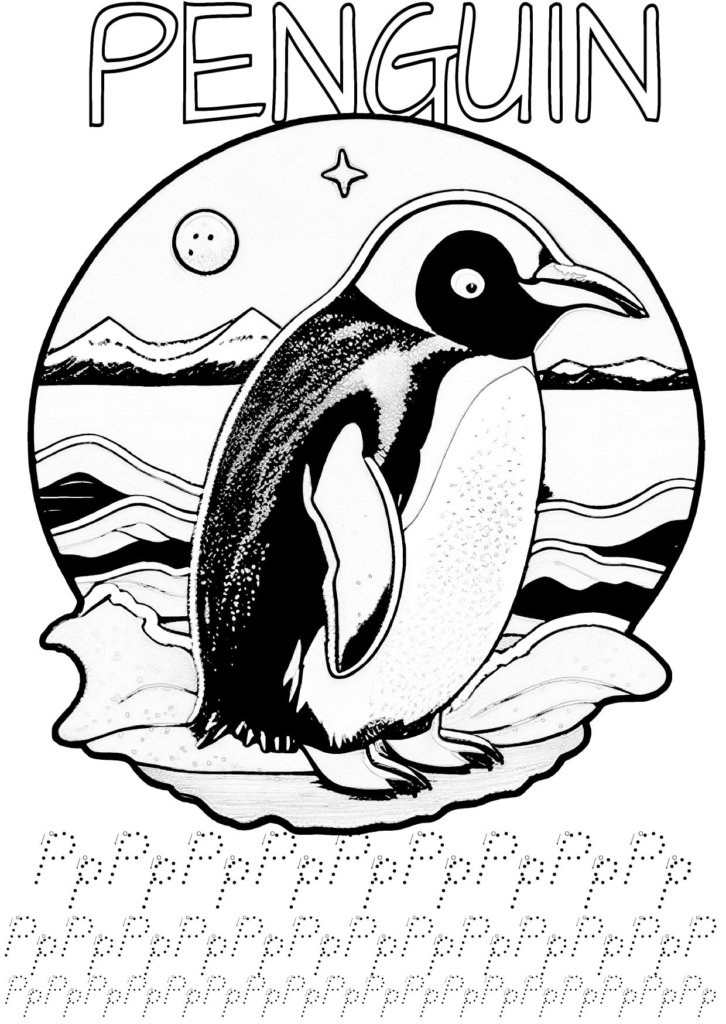 Support the Project and Bring Smiles: Plenty of Items to Buy.
I firmly believe every child deserves equal access to opportunities, regardless of their parent's financial status. That's why I'm giving everything for free. It is my humble contribution to bring smiles to kids across the globe.
However, keeping this project running and creating content comes with unavoidable costs.
Be part of my effort and make yourself feel good twice
Buy something nice and know you have supported a good cause.
Sharing, liking, and commenting will help spread this project worldwide among children and parents. It's free.
Thanks for all the support. You are wonderful.