T is for Turtle – Animal Alphabet Free Coloring Page
Oh, turtle, with your wise old eyes,
You carry your home, wherever you go.
You swim around, without a care,
A symbol of patience, and we all stare.
Did you know?
Did you know that turtles are some of the Earth's oldest inhabitants? These ancient reptiles have been around for millions of years, evolving into a remarkable array of species, each adapted to a unique environment. Turtles are found in oceans, rivers, and on land, and their diet varies from herbivorous to carnivorous, depending on the species. With their tough shells and slow but steady pace, turtles can endure and adapt to a changing world.
Turtle on the free coloring page and poster.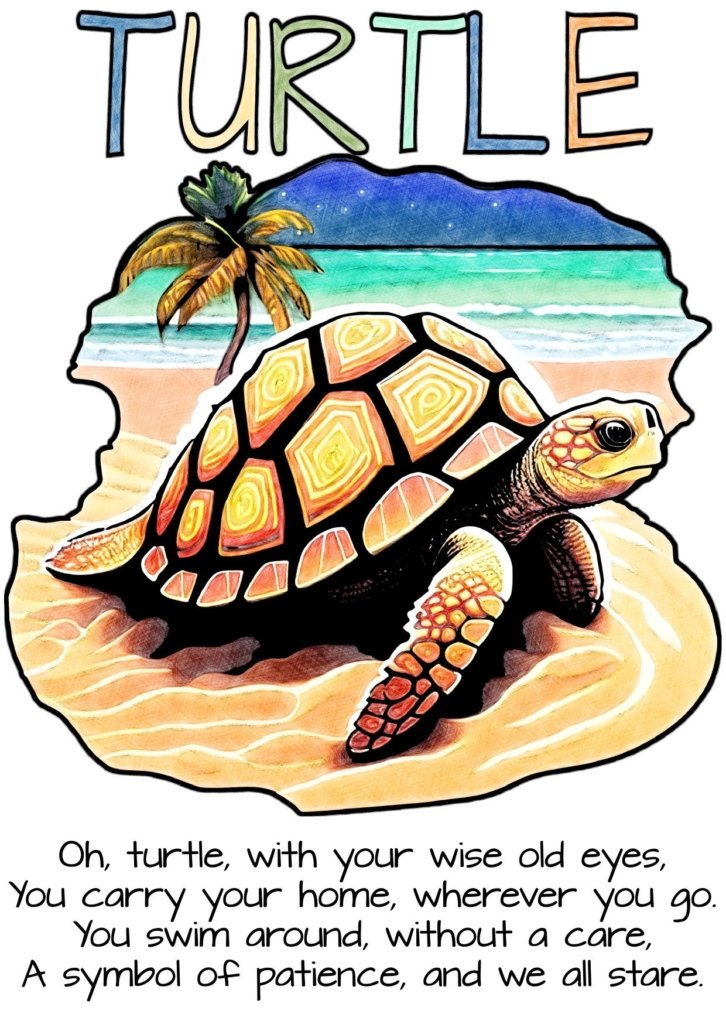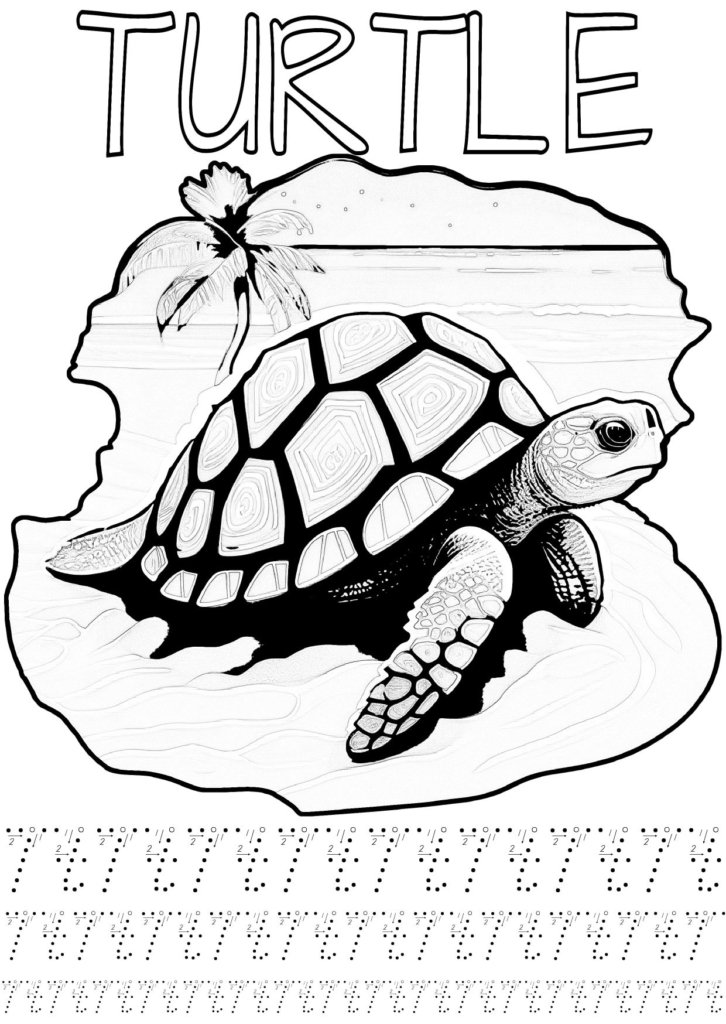 Support the Project and Bring Smiles: Plenty of Items to Buy.
I firmly believe every child deserves equal access to opportunities, regardless of their parent's financial status. That's why I'm giving everything for free. It is my humble contribution to bring smiles to kids across the globe.
However, keeping this project running and creating content comes with unavoidable costs.
Be part of my effort and make yourself feel good twice
Buy something nice and know you have supported a good cause.
Sharing, liking, and commenting will help spread this project worldwide among children and parents. It's free.
Thanks for all the support. You are wonderful.